Hazardous materials - Mold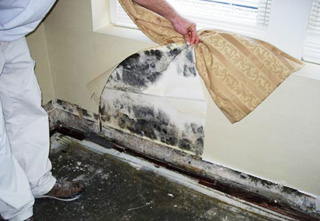 Molds are fungi, a group of very common organisms that also includes mushrooms and yeasts. Molds are generally found in nature and are carried indoors from the outside. More than 270 species of mold have been identified in Canadian homes.
Molds can grow indoors in wet or damp areas, including wallpaper, ceiling tiles, carpets (especially those with jute backing), insulation material, wood and drywall.
What are the health effects of mold?
Most common types of molds are generally not harmful to healthy individuals. However, exposure to mold can cause reactions depending on overall health, age and the amount of time an exposed person spends in the home.
The elderly, pregnant women, infants and young children, people with allergies, chronic respiratory illness and/or chemical sensitivities and those with weakened immune systems are most likely to experience health effects from mold.
The most common health problems associated with exposure to mold are
Eye, nose and throat irritation
Runny nose, sinus congestion, frequent cold symptoms
Increased asthma attacks
Allergic reactions
Anyone experiencing any of these symptoms should consult a physician.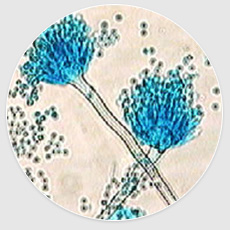 Common Types of Household Mold
Although it presents a serious health risk, mold is very common in most homes. There are many types of mold found in homes. Some of these include Cladosporium, Penicillium, Stachybotrys, and Alternaria.
Additional resources
WorkSafeBC's OHS Mold and Fungi Guidelines part 4, 2007 [ More Detail ]
Health Canada's Fungal Contamination in Public Buildings: Health Effects and Investigative Methods, 2004 [ PDF File ]